Are you looking for a new way to entertain your guests at your next party?
We have the perfect solution. Our inflatable water slides and dry slides are sure to be a hit with all of your guests, young and old alike. They're bright, colorful, and fun! And we offer themed options like our 18' Tropical Water Slide or even our Rocker Water Slide so that everyone can get in on the action. You won't find anything else like it on the market today – our products are simply unmatched when it comes to quality and entertainment value.

If you want something different than what everyone else is doing this year for their birthday parties or other events, then look no further than Lake Houston Party Hoppers! With our unique inflatable water slide rentals in Houston Texas, you'll be able to provide hours of entertainment for kids of all ages without breaking the bank! Plus we do all the work from delivery, setup and take-down making sure everything runs smoothly from start to finish so that you don't have any work left over after your event is finished up. It's just one less thing for parents to worry about when planning their kid's special day - which means more time relaxing while watching them enjoy themselves! Don't forget to check out the Foam Parties to add some zing and of course our concessions to keep your guests full and happy.
Water slides are one of our most popular summer rentals, perfect for parties and events in the hot Texas summer. These large, colorful slides are a great centerpiece attraction guaranteed to be the highlight of your celebration. All of our water slides are manufactured from "lead-free" vinyl, and are cleaned and sanitized after every rental for your child's and guest's safety. Browse the selections below and click on the image or "More Info" link to get additional information and to make a reservation.
Click now and book a reservation online today!
20' Sunkiss Double Lane Water Slide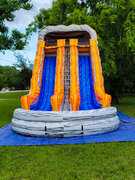 21' Wild Rapids Water Slide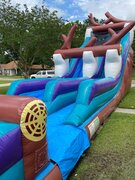 20' T-Rex Water Slide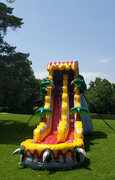 Girls 3 in 1 Bounce House Slide Combo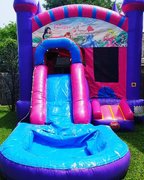 20' Rocker Water Slide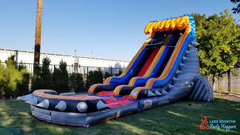 18ft Big Blue splash landing Water Slide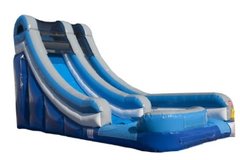 22ft SUPER WAVE RUNNER Water Slide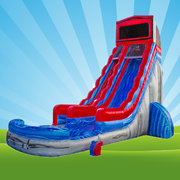 Super Splash Bounce House Slide Combo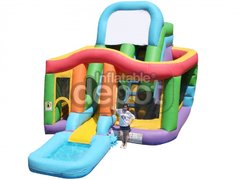 Skid steer loader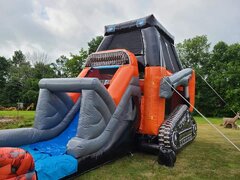 TITANUIM Water Slide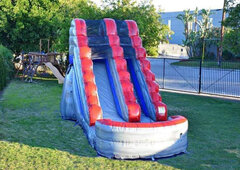 32ft TIDAL WAVE SLIP AND SLIDE!!!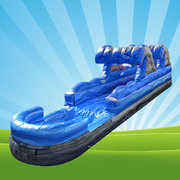 ELECTRIC Bounce House Slide Combo w/Lights & Music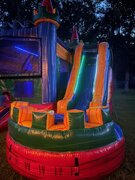 22ft Wave Runner EXTREME!! Water Slide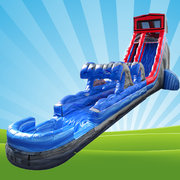 Double Lane Tropical Oasis Bounce House Slide Combo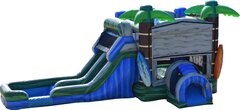 Tropical Bounce House Slide Combo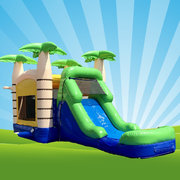 Castle Bounce House Slide Combo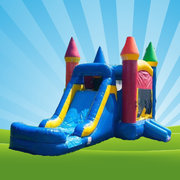 FOOTBALL Bounce House Slide COMBO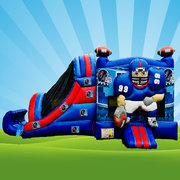 Dunk Tank Rental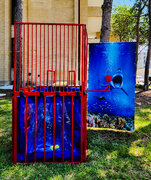 Frozen Bounce House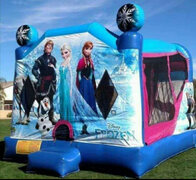 Girls Sparkling 5 in 1 Bounce House Slide Combo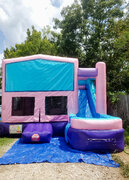 Melting Arctic Dual Lane Bounce House Slide Combo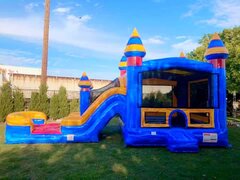 Melting arctic Water Slide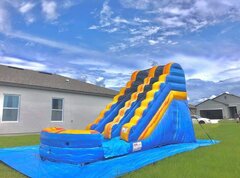 22' Cowabonga Dual Lane Water Slide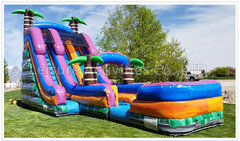 22' EXTREME COWABONGA Water Slide Slip n Slide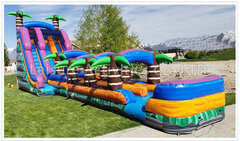 Tarp 20x20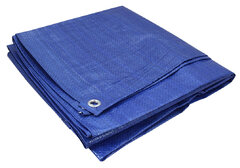 Girls Castle bounce house slide combo wet/dry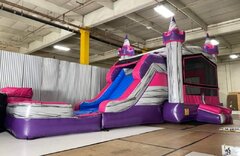 16' Tropical Starburst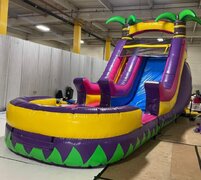 Dinosaur double lane wet or dry bounce house slide combo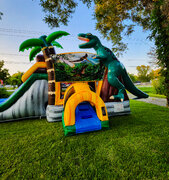 Mega marble dual lane wet/dry bounce house slide combo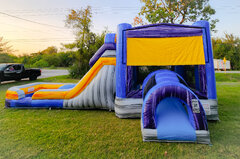 Mega Monster Truck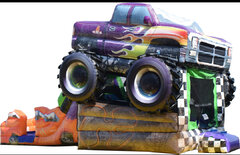 Houston Soccer bounce house slide combo