Twisted Foam Parties
FOAM Parties or Bubble Parties!
Throw an event or party like no other with an MAGICAL BUBBLE PARTY!
Are you ready to take your party or events to the next Level with Twisted Foam Parties? We have got your party entertainment covered.
We throw the best parties with:
Blacklight UV Glow Foam Parties! - These parties are rad! Night + Bubbles / Foam + UV GLOW FOAM = Unforgettable Memories!
It's a Girl Pink or It's a Boy Blue GENDER REVEAL Foam Parties - Can you imagine, letting all your friends know what wonderful blessing your Family is expecting? It's a boy! or It's a girl! We did it!
Regular Foam Parties - Not ordinary by any means. We will blanket your party, yard, our foam pit, or event with bubbles so thick we have to call it foam. Cut tunnels through this foam and don't worry Mom's & Dad's our foam parties are SAFE, NON-TOXIC, HYPOALEGENIC, NON-GMO, ORGANIC, and even safe for Fur-freinds. Dogs love to play in our foam!
Dont worry we have you covered with Houstons best FOAM machine around the area. Don't look any further give us a call to get your reservation made today!
Twisted Foam cannon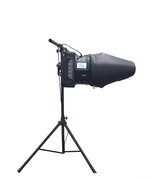 UV Blacklight foam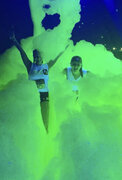 Twisted Foam pit with Led lights an Blue tooth Speaker with 3hrs of Foam solutions.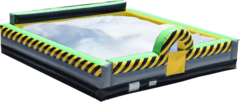 GENDER REVEAL FOAM